Stormy Weather Takes a Toll
Need a Roof Replacement Due to Storm Damage?
A severe storm – maybe even a tornado – tore through your neighborhood and left destruction in its wake. You can see that your roof has taken a big hit. Strong winds tore off shingles and sheathing and hurled a large tree onto your roof that left a gaping hole. Hail wreaked some havoc as well. You want to get a roof replacement as quickly as possible – before your home's interior is damaged by leaks – but what about the insurance? Do you have to do all the paperwork before you can get a new roof? How long will it take? How can you find out if you have coverage for this?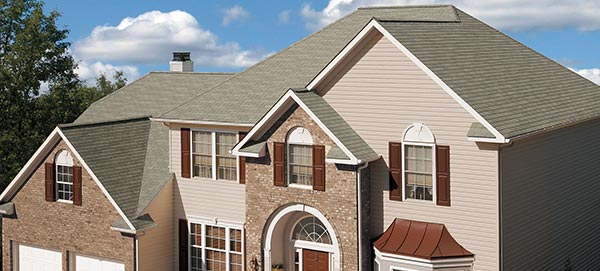 Fortunately, Simon Roofing & Restoration has extensive experience dealing with insurance companies. We can guide you through the process to make it as painless as possible. We will:
Assess the damage to your property to determine its extent.
Contact your insurance company and report a new claim on your behalf.
Provide your insurance company with copies of invoices for the repairs, and with any other documentation that may be required.
The insurance claims process can seem overwhelming, but it doesn't have to be – not when you have Simon on your side.
Is the Damage Covered?
Roof damage caused by most natural disasters, like tornadoes, hail, lightning and fallen trees, is usually included in your homeowner's policy. Vandalism and damage caused by a fire are also typically covered. The age of the roof will factor into the amount that will be paid on a claim. A 10-year-old roof that has been damaged by a storm will likely get coverage for a full replacement. If the roof is more than 10 years old, the homeowner may receive the depreciated value of the roof.