Commercial Roofing
Having a reliable roof overhead does more than make your building look good to customers and employees. It keeps you in business by preventing leaks and protecting your employees and assets. Not sure if your aging roof is still performing well? A commercial roof inspection by Simon Roofing & Restoration is the place to start. We'll: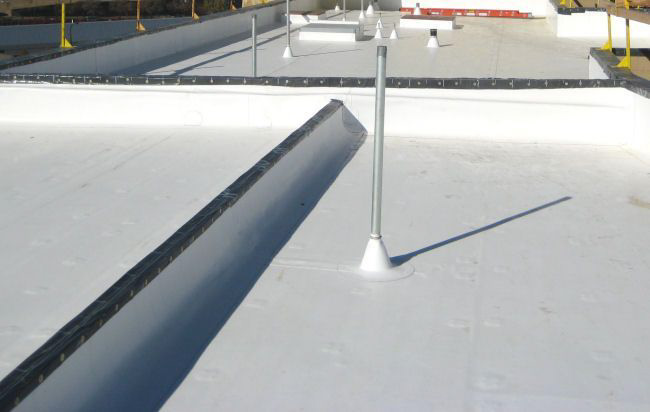 Assess the condition of your roof and give you an honest and accurate report on it.
Provide you with a FREE estimate for replacement or repairs.
Give you a free estimate for any small renovation projects you need done.
Have our expert contractors complete the project quickly, in order to minimize its effect on your business operations.
Leave your property clean and tidy.
If your roof's useful life has come to an end, letting Simon Roofing & Restoration replace it will give you peace of mind about this vital part of your facility, so you can get back to concentrating on your business.